Back to all posts
Posted on
E-NEWS Spotlight on Learning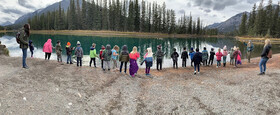 Students continue to enjoy Nature Explorers weekly.  We are ever so grateful for the PAUW Foundation to make these experiences possible for our students!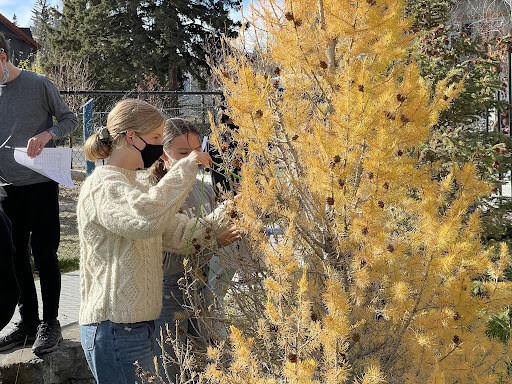 Grade 7 students engaged in documenting all of the trees on school grounds. They are now logging each tree into a database that uses their data to calculate the amount of CO2 that these trees absorb each year. We will use this data to compare with our carbon footprint.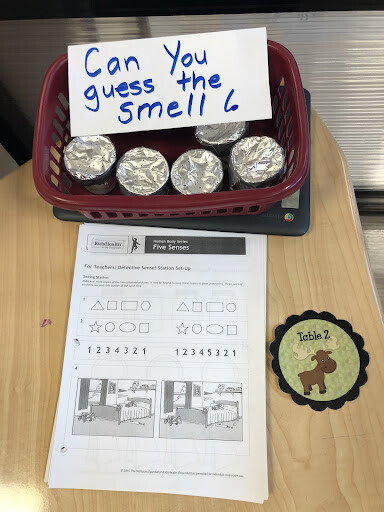 Grade 1 students were excited to take part in science experiments where they explored their 5 senses.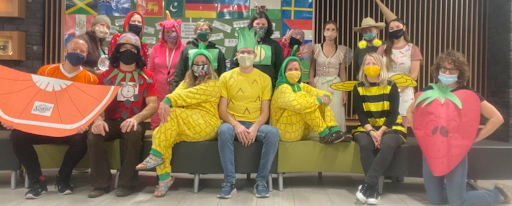 The BES staff wish you a Happy Halloween. Our student costume contest winners will be announced on Monday.
Important Upcoming Dates
November 3 - Photo Retake Day
November 3 - 5 - Parent/Teacher/Student Conferences
November 5 - No school for students
November 11 - School closed for Remembrance Day
November 12 - School Closure in lieu of Parent/Teacher/Student Conferences
November 17 - School Council Meeting 3:30 pm
Inclusive Environment
The staff at Banff Elementary School are committed to creating a safe and inclusive environment for all students. We aim to support students and staff with diverse sexual orientations, gender identities and gender expressions.
Some ways we are currently doing this include:
using gender neutral language
minimizing gender segregating activities
providing supports that respond to a student's individual needs; offering in-school counseling with parental permission
Please click here for a document on Best Practices for more information about creating inclusive spaces. If you have any questions, comments or concerns, please contact our School and Family Wellness Worker, Ashley Butenschon.
BES Council Representatives
BES Council is always looking for more parent involvement to ensure everyone is well represented to share their ideas and have a voice. We currently have the following parents serving as our Division representatives. If you cannot make it to our monthly meetings, please reach out to them should you have anything you wish to be brought up, shared or addressed as this is their main role.  We would love to have some kindergarten parents take part in our BES Council meetings! Our next virtual meeting is on Wednesday, November 17, 2021 at 3:20 pm.
Division 1: 
Kristen McCutcheon (gr. 1): kristen@banffadventures.com
Brooke Wilson (gr. 2-3): brooke21wilson@gmail.com
Division 2:
Alex Eaton (gr. 5-6): alexeaton2525@gmail.com
Division 3:
Laura Ouellette (gr. 7): lauraouelette80@gmail.com
Sue Hughes (gr. 8): shughes2014@outlook.com
CRPS Board Meeting Highlights
Please follow this link to view the highlights from the October 20th Public School Board Meeting.
Jars Needed
Grade 8 students still need your help! We are looking for donations of glass jars (mason, jam, spaghetti, etc), either 250ml or 500ml. No lids required. We will be using the jars as candle holders to be placed on the graves of fallen soldiers who are buried in the Old Banff Cemetery. On the evening of November. 10, the candles will be lit and the community will be invited to pay their respects. Students should wrap the jars in a newspaper to avoid breaking upon transport and should give the jars to their teachers. We would like the jars by Monday, November 1. Thank you in advance for supporting this wonderful cause.
Town of Banff Children & Youth Programs
The Town of Banff offers a variety of programs for children and youth, including Out of School Care. For more information or to register your child, please call 403 762-1251 or visit https://banff.ca/195/Children-Youth.
News from the Office
School Fees
Banff Elementary School fees are available on PowerSchool Parent Portal and are now due. Debit or credit card payments can be made online through your Parent Portal https://powerschool.crps.ca/public/. As per Canadian Rockies School Division's Administrative Procedure 503, payment for school fees is due 30 days after invoicing. Please contact the school office to make payment arrangements if unable to pay by October 29, 2021.
2021-2022 Demographic Update
Thank you to those who have already completed the 2021-2022 Annual Demographic Update.  If you have not already completed the update, please log into your PowerSchool Parent Portal account and click on SchoolEngage on the left side bar at the bottom. Once you have signed in to your SchoolEngage account, click on the bell at the top right hand corner. You will see the incomplete forms in blue. Please contact the school office if you have any questions.
School Events Calendar
Please click here to view the BES Community Calendar
Nov 3, 2021

Photo Retake Day

Nov 3 & 4, 2021

Parent/Teacher/Student Conferences - Evening only

Nov 5, 2021

Parent/Teacher/Student Conferences - Morning only - P.D. Afternoon
(no classes all day for students)

Nov 11, 2021

Remembrance Day - School Closed

Nov 12, 2021

School Closure in lieu of Parent/Teacher/Student Conferences

Nov 17, 2021

School Council Meeting - Virtual Meeting

Nov 19, 2021 

Professional Development, 12:02 dismissal for Grades 1 - 8 No Kindergarten classes

Nov 26, 2021

First full day Friday for Kindergarten students
School and Family Wellness Worker
Ashley Butenschon is here to help support families and students with their social and emotional well-being. Please contact her at 403-762-4465 ext 6089. One more way Canadian Rockies School Division is here to help support not only your child, but also your family.
Right from the Start
Right from the Start provides programming about positive mental wellness to all students at BES. We can be reached as always by emailing Success Coaches Megan.Jenniex@crps.ca or Kathleen.Wiebe@crps.ca. You can check out our website for resources, and more information on our programming or find us on social media!
Settlement Services
Settlement Services provides Permanent Residents of Canada, Live-In Caregivers and Refugees with the support they need to settle in the Bow Valley.  Please click the link for the Settlement Services October Newsletter. More information about Settlement Services and a calendar of events is available at: www.banff.ca/settlement or follow on Facebook: www.facebook.com/settlement.services.in.the.bow.valley.

You can also check out our School Announcements here (this is updated frequently) for more information. Please like us on Facebook for news and reminders.

Please follow CRPS on Facebook, and Follow/Tag us on Twitter, so you can stay up-to-date on all CRPS school related issues, updates and information.