Back to all posts
Posted on
E-NEWS Spotlight on Learning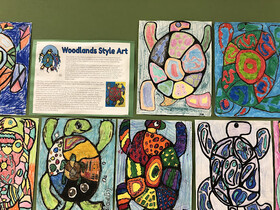 Grade 5s working on Woodlands Style Art. Beautiful work!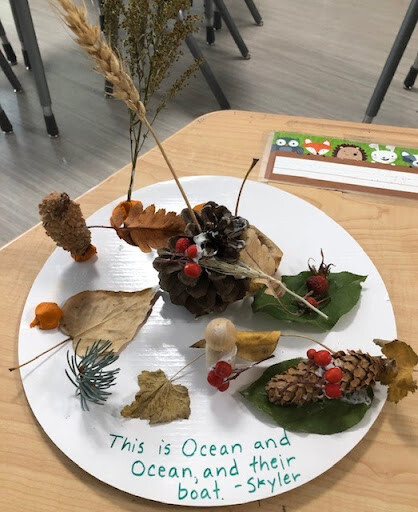 "Forest Friends" created by Kindergarten students as part of their storytelling task.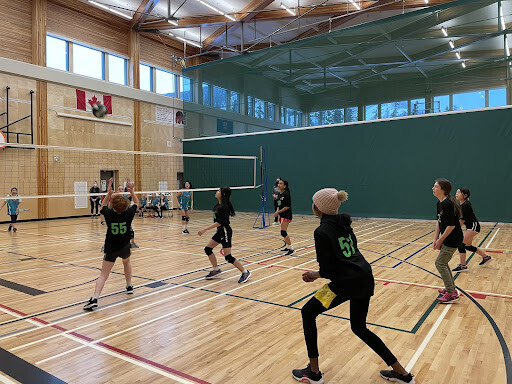 Our Grade 7s and 8s were so excited to participate in their first after school mini-volleyball tournament! Grade 8s traveled to LGMS while BES hosted Grade 7 students.
Next up for sports is basketball.
Important Upcoming Dates
November 19 - Professional Development 12:02 dismissal for Grades 1 - 8 No Kindergarten classes
November 21 - Purdys Chocolate Fundraiser Order Deadline
November 24 - CRPS Public Board Meeting 
BES Council Purdys Chocolates Fundraiser
School Council is fundraising with Purdys Chocolates - just in time for the holidays. If you would like to support School Council initiatives by purchasing some sweet gifts for your family and friends, please click on this link: https://fundraising.purdys.com/1411435-89463. After you have signed in, you can purchase amazing chocolates and invite others to join and support our fundraiser.
Order deadline is Sunday, November 21.
Orders will be ready for pick up at the school on Monday, December 6. More pickup details to follow.
Caribou Kids Season Ski Pass at Banff Mount Norquay
Yes! Banff school students will enjoy free (almost) skiing again this winter!!! In its 15th year, Banff Lodging Co and Banff Mount Norquay remain committed to offering the Caribou Kids Season Ski Pass program for students enrolled at Banff schools, even as we hope to rebound from recent challenging economic conditions. Please click here for more information and the Norquay form.
CRPS Public Board Meeting
Please follow this link to view the agenda for the November 24, 2021 Public School Board Meeting.
Town of Banff Children & Youth Programs
The Town of Banff offers a variety of programs for children and youth, including Out of School Care. For more information or to register your child, please call 403 762-1251 or visit https://banff.ca/195/Children-Youth.
News from the Office
School Fees
Banff Elementary School fees are available on PowerSchool Parent Portal and are now due. Debit or credit card payments can be made online through your Parent Portal. If you are unable to make full payment at this time please contact Joanne Geyer at joanne.geyer@crps.ca to make payment arrangements. Please click here for instructions on how to make a payment using PowerSchool Parent Portal.
School Events Calendar
Please click here to view the BES Community Calendar
| | |
| --- | --- |
| Nov 19, 2021  | Professional Development, 12:02 pm dismissal for Grades 1 - 8 No Kindergarten classes |
| Nov 21, 2021 | Purdys Chocolate Fundraiser Order Deadline |
| Nov 24, 2021 | CRPS Public Board Meeting  |
| Nov 26, 2021 | First full day Friday for Kindergarten students |
School and Family Wellness Worker
Ashley Butenschon is here to help support families and students with their social and emotional well-being. Please contact her at 403-762-4465 ext 6089. One more way Canadian Rockies School Division is here to help support not only your child, but also your family.
Right from the Start
Right from the Start provides mental wellbeing programming to all students at BES. Check out our newsletter for more information on us, what we're doing and what's happening in the community: RFTS Newsletter. We can be reached by emailing BES Success Coach Megan.Jenniex@crps.ca. You can check out our website for resources or find us on social media!
Settlement Services
Settlement Services provides Permanent Residents of Canada, Live-In Caregivers and Refugees with the support they need to settle in the Bow Valley.  Please click the link for the Settlement Services November Newsletter. More information about Settlement Services and a calendar of events is available at: www.banff.ca/settlement or follow on Facebook: www.facebook.com/settlement.services.in.the.bow.valley.
You can also check out our School Announcements here (this is updated frequently) for more information. Please like us on Facebook for news and reminders.
Please follow CRPS on Facebook, and Follow/Tag us on Twitter, so you can stay up-to-date on all CRPS school related issues, updates and information.