Back to all posts
Posted on
E-NEWS Spotlight on Learning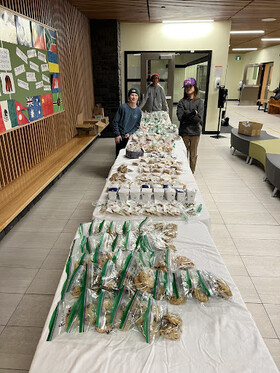 Spotlight on School Community: Caring and Sharing!
Our 'Give What You Can, if You Can' holiday campaign to help ensure every BES family has a wonderful holiday is going strong and we appreciate all the donations we have received. Take a look at the Bake Sale spread, goodies galore! The bake sale raised over $1000 and there were only a few crumbs left on the table at the end of the day!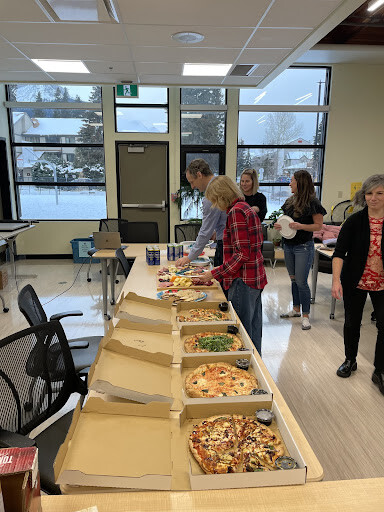 School Council also met this week and there was a festive mood to our monthly meeting. Take a look at the spread of good eats that we enjoyed while talking, planning and always working to make BES an even more amazing place for students and staff. All parents are welcome and encouraged to join the School Council meetings because every voice of the BES community is an important voice! 

Important Upcoming Dates
Dec 16 - deadline to make a donation for the "Give What You Can, if You Can" Holiday Campaign
Dec 21 - BES Carolling Assembly 1:30 pm (revised start time)
Dec 23 - 12:00 pm dismissal for Gr 1 - 8 (no Kindergarten classes) pm school closed
Dec 26 to Jan 6 - Winter Break School Closed

Holiday School Spirit Days
Monday December 19 - Cozy Winter Footwear - Wear your warm and cozy slippers or xmas socks!
Tuesday December 20 - Winter Wonderland - Wear blue and white...maybe even some sparkles! (Or a Leafs jersey!!)
Wednesday December 21 - Holiday Cheer Headwear - Wear your antlers, elf hat or Santa hat!
Thursday December 22 - Holiday Candy Day - Wear red, white and green in your best stripes, plaids, checkers and polka dots!
Friday December 23 - Pajama Day (morning only)

"Give What You Can, if You Can" Holiday Campaign / Supports
As the heart of the community, Banff Elementary School is always looking for ways to support our families and our community.  As we are aware that community supports are limited this year, BES is working to support as many of our families as we can this holiday season.
From now until December 16, we are holding a "Give What you Can, if You Can" Campaign. We are looking for donations of:
Grocery gift cards ($25 denominations)
Non-perishable food items (bring to the holiday concert, or the school)
New, unwrapped family Board games (e.g. Uno, Snakes and Ladders, etc.)
Monetary donations (cash, cheque made out to Banff Elementary School)
Donations can be dropped off at the BES main office.

Could You Use Support this Holiday Season?
If you or someone you know may benefit from additional support this holiday season, please let us know by filling out this (confidential) form by December 14 BES Holiday Support Request Form. Support is not guaranteed, and is dependent upon donations received.  For a list of community supports available this holiday season, please click here. As well please visit the Primary Care Network Bow Valley Holiday Supports, Resources and Events 2022 web page.

Lost & Found
The number of lost & found items is growing and growing. Please ask your child to check out the lost & found tables or please feel free to stop by the school. All items remaining at the Winter Break will be donated.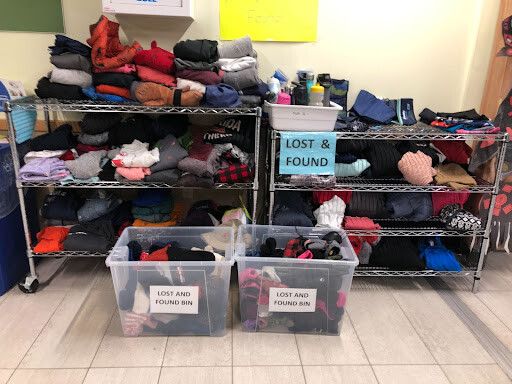 CRPS 2023-2024 Kindergarten Registration
CRPS Kindergarten registration for the 2023-2024 school year is now open. Please visit crps.ca for more information. Registration is online only.

News from the Office
Volunteering
Banff Elementary School loves and greatly appreciates our volunteers! We require all volunteers who help in the school or on field trips to complete an annual Vulnerable Sector Check through the RCMP and sign a Confidentiality Contract as per Canadian Rockies Public Schools' Administrative Procedure 490 - School Volunteers and FOIPP. Prior to volunteering, please email your legal name to the school office at bes.info@crps.ca to request an RCMP Fee Waiver Letter and we will email you back the letter, required forms and instructions. Often Vulnerable Sector Checks can be completed by the RCMP within 24 hours. Please click here for more information on volunteering opportunities.
School Fees Now Due
Banff Elementary School fees are available on PowerSchool Parent Portal and are now due. As per Canadian Rockies School Division's Administrative Procedure 503, payment for school fees is due 30 days after invoicing. Please contact the school office to make payment arrangements if payment has not been made at this time.

Important Dates
Please click here to view the BES Community Calendar
| | |
| --- | --- |
| December 16  | Deadline to make a donation for the "Give What You Can, if You Can" Holiday Campaign at BES |
| December 21   | BES Carolling Assembly 1:30 pm |
| December 23  | 12:00 pm dismissal for Gr 1 - 8 (no Kindergarten classes) pm School Closed |
| December 26 - January 6   | Winter Break - see you back at school on Monday January 9 |

School and Family Wellness Worker
Ashley Butenschon is here to help support families and students with their social and emotional well-being. Please contact her at 403-762-4465 ext 6089. This is one more way Canadian Rockies School Division is here to help support not only your child, but also your family.

Right From The Start
Ms. Jenniex is now sending home monthly updates for each classroom! To check out what other classes are doing, or to read prior months' updates, go here: BES RFTS Monthly Updates. For information on Right from the Start at Banff Elementary School or to contact me directly, please email megan.jenniex@crps.ca.

Town of Banff Children & Youth Programs
The Out-of-School Club (OSC) is a licensed childcare program offering care for school aged children, September to June. With a focus on child-led play, exploration and natural curiosity, OSC aims to connect children through indoor and outdoor programming. The OSC program hours compliment the Canadian Rockies Public School calendar- providing care during the after school hours, PD days, parent/teacher interviews, the staggered kindergarten entry and school breaks. For details and how to register, visit www.banff.ca/kids.

Settlement Services
Settlement Services provides Permanent Residents of Canada, Live-In Caregivers and Refugees with the support they need to settle in the Bow Valley.  Please click the link for the Settlement Services December Newsletter. More information about Settlement Services and a calendar of events is available at: www.banff.ca/settlement or follow on Facebook: www.facebook.com/settlement.services.in.the.bow.valley.

You can also check out our School Announcements here (this is updated frequently) for more information. Please like us on Facebook for news and reminders.

Please follow CRPS on Facebook, and Follow/Tag us on Twitter, so you can stay up-to-date on all CRPS school related issues, updates and information. Please click here for the CRPS Board Meeting Calendar, Agendas and Highlights.