Back to all posts
Posted on
E-NEWS: Orange Shirt Day, National Day for Truth & Reconciliation, Terry Fox, Parent Workshops, COVID Information, TOB Programs & Open House, Demographic Update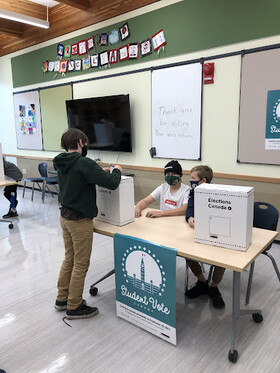 Spotlight on Learning
Gr. 6-7-8 students researched and compared party platforms so that they could make informed decisions before casting their ballot on Monday.
Gr. 7-8 CTF courses began last week. Students participated in the Marshmallow Challenge as an intro to Entrepreneurship. When reflecting on the activity, students recognized the value of prototypes, iterations, collaboration, and learning from failure.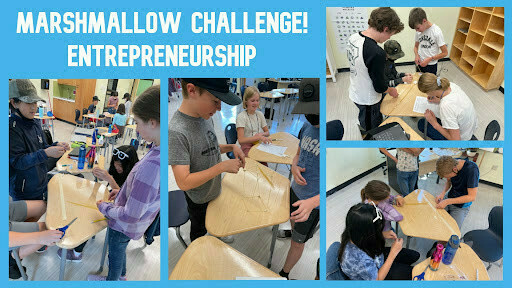 Grade 3s had their first Nature Explorers trip.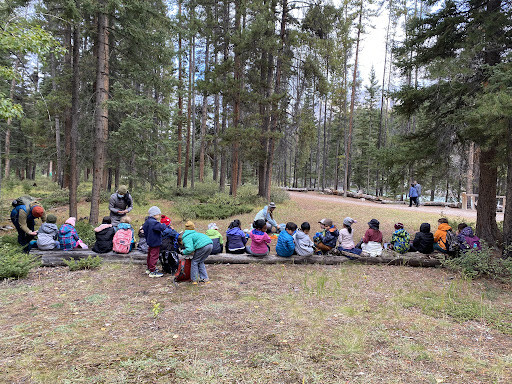 Grades 8 enjoying their Cross-Country run with Ms. Sunderland at lunchtime.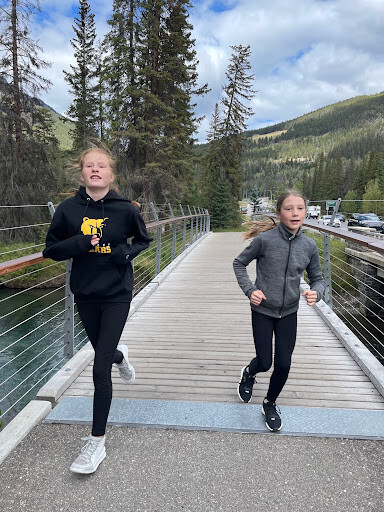 Orange Shirt Day
Orange Shirt Day is a day when we honour Indigenous children of the residential school system and the impact this system had on Indigenous communities for more than a century in Canada. Banff Elementary School  will be recognizing this day on Wednesday, September 29.
We encourage students and staff to wear an orange shirt to school on Wednesday.
School Closure
Thursday September 30 - School Closed to recognize National Day for Truth & Reconciliation 
Professional Development
Friday, October 1, 2021
12:02 pm dismissal for Gr 1 - 8 
No Kindergarten classes
Terry Fox Run
Terry Fox said, "anything is possible if you try." Inspired by his amazing example, our school is proudly taking part in this year's Terry Fox School Run. Please consider supporting us in our try, and help us raise much-needed funds for cancer research by donating online using this link http://www.terryfox.ca/BanffElementary. Our goal is to raise $800.
Parent Workshops
Our School and Family Wellness Worker, Ashley Butenschon, will be offering workshops for parents of Banff Elementary School students. Please complete the survey and tell us what topics you would like to learn more about.
PLEASE SUBMIT YOUR RESPONSE BY FRIDAY OCTOBER 8, 2021.
Parent Workshop Survey
COVID Information
We continue to follow the directives outlined by Alberta Health Services and the Canadian Rockies Reentry plan for 2021/22. Please ensure to complete the updated COVID-19 Alberta Health Daily Checklist. A reminder to families as per our CRPS reentry plan - "​If a student presents with COVID-19 symptoms during the school day, as per the Alberta Health Daily Checklist and as determined by school staff, parents must be contacted immediately to pick up their child."
Town of Banff Children & Youth Programs
The Town of Banff offers a variety of programs for children and youth, including out of school care. For more information or to register your child, please call 403 762-1251 or visit https://banff.ca/195/Children-Youth.
Town of Banff Into the Wild Program and Open House
The Town of Banff Community Services Team is happy to welcome Camilla to the Into the Wild team. To learn more about Camilla and this program please visit www.banff.ca/intothewild. The Into the Wild team would like to invite you and your family to join them at the Rundle Cabin in the Recreation Grounds for an Into the Wild Open House on Sunday September 26 from 10 am – 2 pm. You will get to experience the Into the Wild program, have a cup of hot chocolate by a warm fire and learn more about this fabulous program.
Banff Curling Club Invitation
The Banff Curling Club would like to invite your child(ren) aged 6-18 years, to participate in their weekly Youth Club starting on Wednesday, October 20 from 5:30pm-6:30pm. Please click here for more information.
Bow Valley Connections Centre - Razzle Dazzle Carnival
An inclusive event for children with neurodiversity and their families. Please click here for more information.
News from the Office
School Fees
School fees are not yet finalized; however they will start to appear on Parent Portal as we work on the fees. Payment options and details will be provided when invoiced.

2021-2022 Demographic Update
Thank you to those who have already completed the 2021-2022 Annual Demographic Update.  If you have not already completed the update, please log into your PowerSchool Parent Portal account and click on SchoolEngage on the left side bar at the bottom. Once you have signed in to your SchoolEngage account, click on the bell at the top right hand corner. You will see the incomplete forms in blue. Please contact the school office if you have any questions.
School Events Calendar
Please click here to view the BES Community Calendar
| | |
| --- | --- |
| Sept 24, 2021 | Terry Fox Run  |
| Sept 29, 2021 | Orange Shirt Day in honour of Truth & Reconciliation |
| Sept 30, 2021 | National Day for Truth & Reconciliation - School Closed |
School and Family Wellness Worker
Ashley Butenschon is here to help support families and students with their social and emotional well-being. Please contact her at 403-762-4465 ext 6089. One more way Canadian Rockies School Division is here to help support not only your child, but also your family.
Right from the Start
Right from the Start provides programming about positive mental health to all students at BES. We'll start the year by identifying how we can take care of our wellbeing and mental health - by addressing our body, mind, spirit and feelings. We can be reached as always by emailing Success Coaches Megan.Jenniex@crps.ca and Kathleen.Wiebe@crps.ca. You can check out our website for resources, and find us on social media!
Settlement Services
Settlement Services provides Permanent Residents of Canada, Live-In Caregivers and Refugees with the support they need to settle in the Bow Valley.  Please click the link for the Settlement Services September Newsletter. More information about Settlement Services and a calendar of events is available at: www.banff.ca/settlement or follow on Facebook: www.facebook.com/settlement.services.in.the.bow.valley.



You can also check out our School Announcements here (this is updated frequently) for more information. Please like us on Facebook for news and reminders.

Please follow CRPS on Facebook, and Follow/Tag us on Twitter, so you can stay up-to-date on all CRPS school related issues, updates and information.