Back to all posts
Posted on
E-NEWS Spotlight on Learning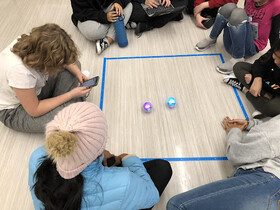 Grade 7 students coded Sphero robots to model particle behaviour as matter changes state from solid to liquid and to gas.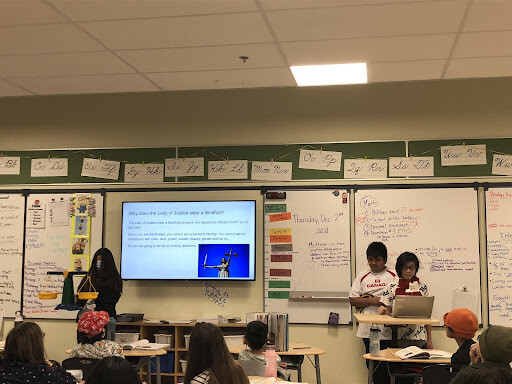 Grade 6 students worked and presented their project on our Canadian democracy.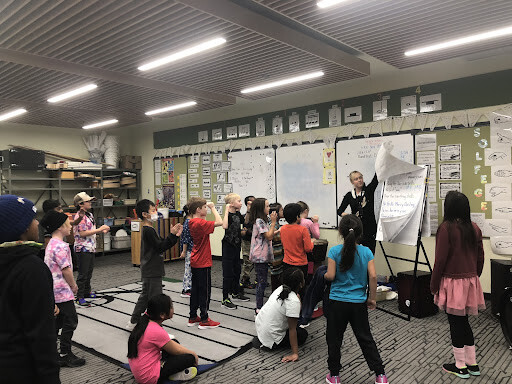 Students diligently rehearsing their piece for the online Xmas concert!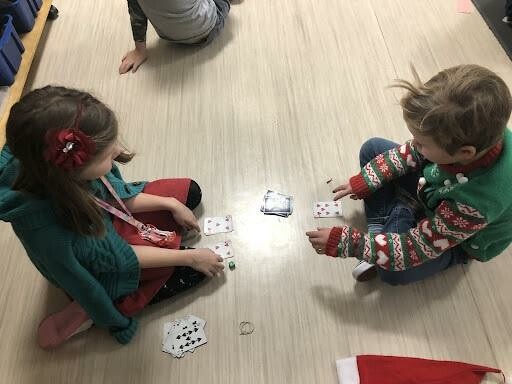 Grade 2s practicing their basic facts with a card game.
Winter Spirit Week
Monday December 13 - Cozy Winter Footwear - Wear your warm and cozy slippers or xmas socks!
Tuesday  December 14 - Winter Wonderland - Wear blue and white... maybe even some sparkles!
Wednesday December 15 - Holiday Cheer Headwear - Wear your antlers, elf hat or Santa hat!
Thursday December 16 - Candy Cane Day - Wear red and white!
Friday December 17 - Pajama Day (morning)!
Important Upcoming Dates
Tuesday December 14 - Grade 6 BC Floods Fundraiser Sale
Wednesday December 15 - School Council Meeting 3:20 pm
Friday December 17 - 12:02 pm dismissal for Winter Break (No Kindergarten Classes)
December 20-31 - School Closed for Winter Break
2022-2023 Kindergarten Registration
Please follow this link to view important information regarding 2022-2023 Kindergarten Registration.

Grade 6 Student-Led Fundraiser Sale Tuesday December 14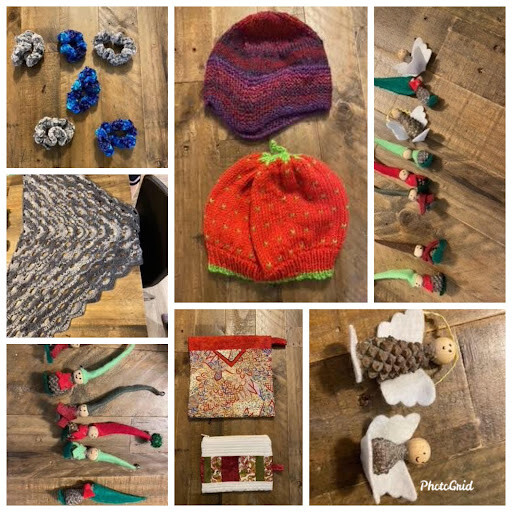 We have a group of Grade 6 students organizing an in-school holiday fundraiser sale to support those affected by the floods in BC. Students will visit the holiday sale on a rotating schedule on Tuesday December 14. The sale will include beautiful holiday ornaments (like felt ornaments and reindeer candy canes), greeting cards, wood crafts (including wood spatulas), bracelets, origami creations, and books. If your child would like to purchase some items and/or donate to the BC Flood Relief Fund, please send money with them on Tuesday (unfortunately, parents cannot attend Tuesday's sale). All of the money raised will be tripled by the provincial and federal government. Thank you for supporting this fundraiser!

Lost and Found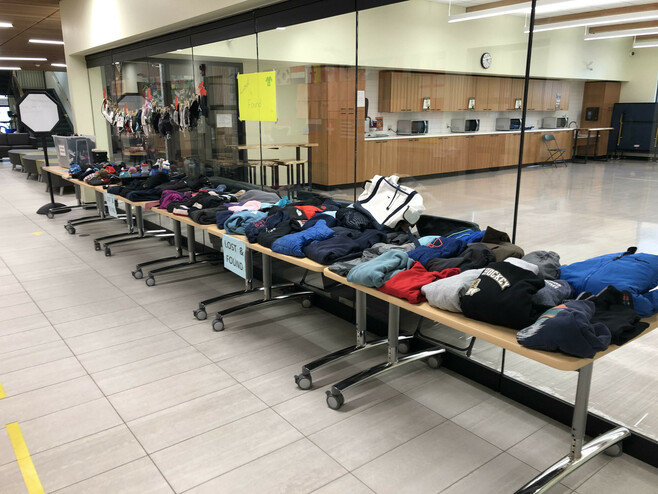 The amount of lost & found items is growing and growing. Please ask your child to check out the lost & found tables. From December 13 to 17 the lost & found tables will be outside the Squirrel Street entrance for parents to come and look for lost items. All items remaining at the Winter Break will be donated.

Caribou Kids Season Ski Pass at Banff Mount Norquay
Yes! Banff school students will enjoy free (almost) skiing again this winter!!! In its 15th year, Banff Lodging Co and Banff Mount Norquay remain committed to offering the Caribou Kids Season Ski Pass program for students enrolled at Banff schools, even as we hope to rebound from recent challenging economic conditions. Please click here for more information and the Norquay form.

Banff School Kids Ski Equipment Rental Program
Please click here for more information from Snowtips/Bactrax on their ski equipment rental programs for BES students under 12 years of age.

COVID Information
We continue to follow the directives outlined by Alberta Health Services on isolation and quarantine requirements. Please ensure to complete the updated COVID-19 Alberta Health Daily Checklist. A reminder to families as per our CRPS reentry plan - "​If a student presents with COVID-19 symptoms during the school day, as per the Alberta Health Daily Checklist and as determined by school staff, parents must be contacted immediately to pick up their child." As the holidays approach please ensure you are aware of the COVID-19: Travel, testing and borders information.

Town of Banff Children & Youth Programs
The Town of Banff offers a variety of programs for children and youth, including Out of School Care and the Stay Safe Program for kids aged 9-13. For more information or to register your child, please call 403 762-1251 or visit https://banff.ca/195/Children-Youth.

News from the Office
School Fees
Banff Elementary School fees are available on PowerSchool Parent Portal and are now due. Debit or credit card payments can be made online through your Parent Portal. If you are unable to make full payment at this time please contact Joanne Geyer at joanne.geyer@crps.ca to make payment arrangements. Please click here for instructions on how to make a payment using PowerSchool Parent Portal.

School Events Calendar
Please click here to view the BES Community Calendar
| | |
| --- | --- |
| Dec 14, 2021 | Grade 6 BC Floods Fundraiser Sale |
| Dec 15, 2021 | School Council Meeting - Virtual Meeting |
| Dec 17, 2021 | 12:02 pm dismissal for Grades 1 - 8 No Kindergarten classes |
| Dec 20-31, 2021 | School Closed for Winter Break |
| Jan 3, 2022 | First Day of School after Winter Break |
| Jan 14, 2022 | Professional Development, 12:02 pm dismissal for Grades 1 - 8 No Kindergarten classes |

School and Family Wellness Worker
Ashley Butenschon is here to help support families and students with their social and emotional well-being. Please contact her at 403-762-4465 ext 6089. One more way Canadian Rockies School Division is here to help support not only your child, but also your family.


Right from the Start
Right from the Start's December newsletter is ready for you! Check it out here for ideas on how to bring mindfulness to the holidays. As always, BES Success Coaches can be reached by emailing Megan.Jenniex@crps.ca or Michelle.Skingle@crps.ca. You can also check out our website for resources or find us on social media.


Settlement Services
Settlement Services provides Permanent Residents of Canada, Live-In Caregivers and Refugees with the support they need to settle in the Bow Valley.  Please click the link for the Settlement Services December Newsletter and the Spotlight on Settlement in the Bow Valley - Fall 2021.  More information about Settlement Services and a calendar of events is available at: www.banff.ca/settlement or follow on Facebook: www.facebook.com/settlement.services.in.the.bow.valley.

You can also check out our School Announcements here (this is updated frequently) for more information. Please like us on Facebook for news and reminders.

Please follow CRPS on Facebook, and Follow/Tag us on Twitter, so you can stay up-to-date on all CRPS school related issues, updates and information.